Another racially offensive video of Young LNP leader Barclay McGain has surfaced online showing him using derogatory language against Chinese people.
The 19-year-old was suspended from the Gold Coast Young Liberals on Tuesday for the initial racially offensive video in which one of his fellow party mates insulted Indigenous culture.
After hours of social media backlash from the first clip, The Gold Coast Bulletin uncovered a new video from YouTube showing McGain at the Great Wall of China performing a Donald Trump impersonation. 
"I promise I won't grab them by the pussy," he said
"We're going to build the greatest wall, it is going to keep out the Mexicans, the Mongolians, or the chikety chongs, Genghis Khan bing bong, bing bong."
Paul Taylor@paulytaylor_dReplying to @paulytaylor_d
Gold Coast Young LNP today released a video of vox pop interviews at Schoolies. It's now taken down. In it, we see this comment about Aboriginal Australians and their culture1492:16 AM – Dec 2, 2019Twitter Ads info and privacy211 people are talking about this

The initial video from Schoolies Week showed McGain interviewing young LNP volunteer Jake Scott at an event for school leavers on the Gold Coast. A giggling McGain quizzed Scott about the Australian anthem and the Australian flag.
"I'm fed up with having all of these sports stars stand out on our stages and not sing the national anthem," Scott replied.
"They're putting our Australian jumper on, they're going to sing the anthem.
"We've got to stop celebrating a culture that couldn't even invent the bloody wheel for god's sake. We've got to start enjoying and living in Western Culture."
The video was posted on the Gold Coast Young LNP's Facebook page before it was deleted on Tuesday.
Twitter users have since posted pictures of McGain with senior members of the Liberal Party, including Prime Minister Scott Morrison.
One photo allegedly shows McGain making the white power hand sign.

Disabuse yourselves of the notion that today's white kids are less racist than their grandparents? Young LNP Chair Barclay McGain dispels that myth. This is him at school. #WhiteSupremacy #Australia #racism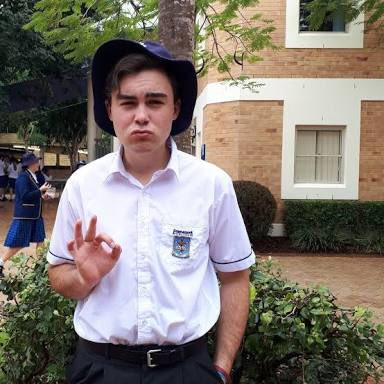 L Ron Husband@mattDCLXVIReplying to @mattDCLXVI
and a photo set wouldn't be complete without posing next to a paedophile apologist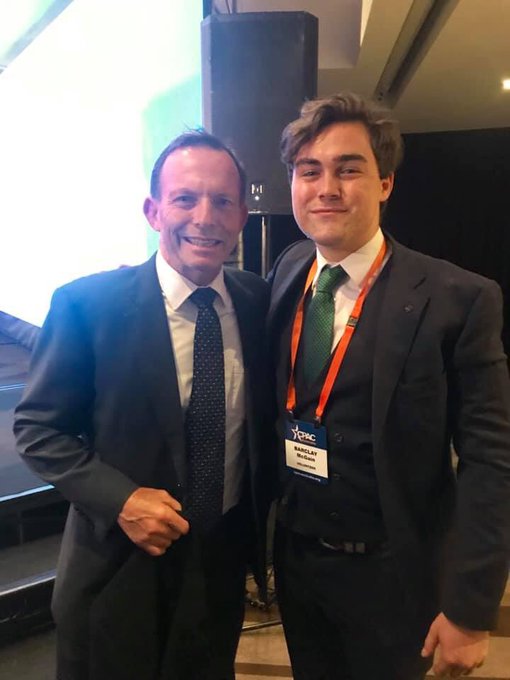 8611:49 PM – Dec 2, 2019Twitter Ads info and privacy22 people are talking about this
i give you young liberal (with the stupidest name in the world) Barclay McGain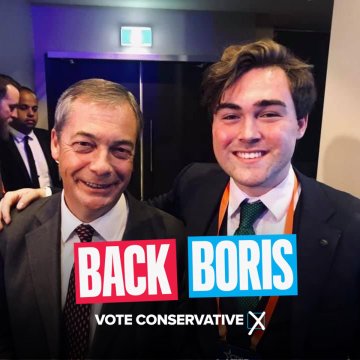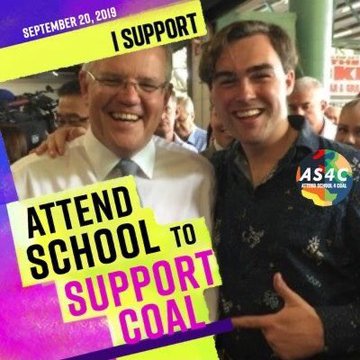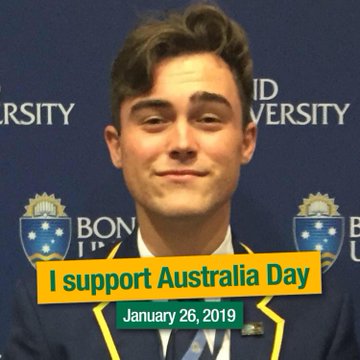 19111:30 PM – Dec 2, 2019Twitter Ads info and privacy80 people are talking about this
While Queensland LNP leader Deb Frecklington did not condemn the videos when asked at a press conference on Tuesday, three members of the Young LNP have been suspended and the matter has been referred to the party's Disputes Committee for investigation.
"The members involved will be subject to the LNP's internal disciplinary process," LNP President's Committee said in a statement.
"All LNP members are expected to uphold the values of the Party at all times."
McGain has not apologised for the videos and told AAP on Tuesday it has been a "whirlwind 24 hours."
"Hopefully I can go back to being a normal 19-year-old," he said.
"I just have to let it go and move on."